Wedding Anniversary Verses -
Celebrate your Magical Day


Wedding anniversary verses can be difficult to write. You know what you feel, but find it difficult to express your emotions in writing? Get rid of the unnecessary stress with these words of wisdom and happy anniversary poem.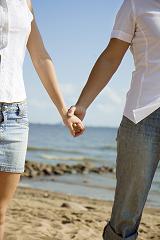 We'll help you find-the-words so that you can say it best! You need to focus on finding that perfect anniversary gift and a wonderful venue to really celebrate your special day.
Happy anniversary - may it be all that you wished for!
WEDDING ANNIVERSARY VERSES
Happy anniversary poem - with love:
[insert name], another magical year has passed together
I  still recall standing next to you [50] years ago on our wedding day
I remember promising to love you - to cherish you - to stand by you....forever
I remember catching my breath as I saw you,
I remember time standing still,
Nervous laughter as rings were exchanged; whispered "I do's" -
And ....our kiss.
Today feels much the same -
I still catch my breath when I glance across the room at you,
I still feel like time is standing still
I still love you and cherish you
And I hope you know how I have loved standing beside you these past [   ] years.
Thank you for your love, your steadfastness, your courage and you commitment to our love
Thank you for sharing so many amazing, defining  moments in your life with me
 and for trusting me enough to share your moments of pain, your hopes and your dreams still to be achieved.
Our love has never needed a lot of words - I know that...
Our unspoken love is there - everyday in all those moments
in the companionable silences, in the moments when anger flares, in the moments when passion ignites
and in the myriad of  intangible moments as we face life.... together.
My friend, my lover,  my soul mate  -
I love you  - always and forever
Happy anniversary, my love!
---
What about the youngsters - are you looking for a poem for parents anniversary? Take a look - read it, copy it, tweak and adapt it and paste it.
Return from Wedding Anniversary Verses to Words of Wisdom

Return from Wedding Anniversary to Poems for 25th Wedding Anniversary

Church Anniversary Poem and Free Church Occasion Speeches

Free Anniversary Speeches - Recollections of the Past and Reflections of the Future

Funny Anniversary Poems - Love With Laughter

One Year Anniversary Poems - Affection, Love And Romance

Anniversary Sayings - A Celebration of Cherished Milestones

50th Anniversary Toast - Commemorating Lasting Commitment

Ten Year Wedding Anniversary - A Decade Worth Celebrating

50th Anniversary Invitations - Set The Tone