Contact Us - You Say It Best!
Please contact us - we value your words of wisdom and do believe that you "say it best". Your constructive feedback and your suggestions for free written speeches are most welcome.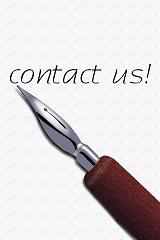 Do you need free speeches on interesting speech topics? Well, drop us a line and share your great speech ideas and motivational words with us. Please note: by sharing your great speech ideas with us, you grant us permission to use them on http://www.find- the-words.com
So - don't be speechless...literally or figuratively. Find the words - we'd love to hear from you and we guarantee that we will not publish your name or distribute your e-mail address to anybody whatsoever! Thanks - looking forward to hearing from you.
YOU SAY IT BEST- FIND THE WORDS
---
Keep your eye on our site! You never know - your interesting speech topics may soon become a great free written speech.