Free Sample Speeches For All Occasions - Celebrating Your Fabulous Father


Free sample speeches for all occasions and for those amazingly special days of the year - celebrate in style with special words of wisdom!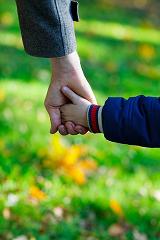 Let's face it - fathers hold a special place in our hearts.
So, if you're looking for a special father day gift, then a touching fathers day poem will really make his day a memorable one.
A great personal touch  - copy the poem onto the first page of a photo album or scrapbook.
Decorate the page and then fill the album with a collage of  happy photo memories that you have collected throughout the years.
Go on - it'll make his day and he deserves it!
On Fathers Day, I'm glad I have the opportunity to say
Words of thanks for your love each and every day,
You have always played a starring role
Influencing my life - body, mind, heart and soul.
Through your steadfast example you have shown
Honor and courage - and so I have grown,
To see your faith in me unwavering -
As I chased my dreams -always encouraging.
And when my dreams lay pushed aside for a while
It was your number I would enter in the phone and dial,
For you taught me, that while days may seem grim
If I persevered, then in some unfathomable way I would win!
And win I did in ways unimaginable
With you by my side always willing and able,
So, on this special day, I cherish the role you still play
Dad, you're the greatest... and so it will always stay!
---
Free sample speeches for all occasions - a special father day gift for sure!
Nothing adds to the moment better than a great, big hug - and they are free too! So hug a way for an extra special day!
Return from Free Sample Speeches For All Occasions to Words of Wisdom
Independence Day Speech - Happy Birthday America
Why Do We Celebrate Columbus - Shaping The New World...Yet Fallible
Free Farewell Speech - Fine Farewells With Flair
Love Quotes Valentines Day - Find The Words To Say It Best
Free Goodbye Speech - Finding The Right Words To Say Farewell
Christening A Baby - What A Wonderful Blessing
Sample Fundraiser Letter - Helping Hand Extended
Engagement Poems - So Worth Celebrating
Happy Mothers Day Messages – Love And Appreciation