About the Author of Free Informative Speech Topics
About the author:
Hi - my name is Lianne. I am incredibly passionate and proud to be the webmaster of www.find-the-words.com. I value effective communication and I have experienced first hand the incredible advantage of meaningful, productive and empathetic communication skills. It is both an honor and a privilege to assist you to find the right words, so that you can say it best!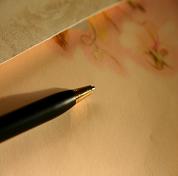 I also welcome the opportunity to offer you some insight about the author [me] of the free informative speech topics - my qualifications, educational background and related work experience. I fully respect the fact that you'd like the author to at least be credible and knowledgeable when it comes to writing a free written speech that you may be able to personalize, adapt and make your own.
In terms of my formal qualification I have:
an undergraduate degree in Education [B.Prim.Ed] where I majored in both English and Education
a further post-graduate honors degree in Education [B.Ed]. 
an additional major in Industrial Psychology.
IELTS [International English Language Testing System] Certification awarded with distinction from the British Council moderated by the University of Cambridge
I have taught English to an incredibly broad and rewarding range of students:
elementary school students
high school students
ESL students
ESL adult literacy programs
Corporate English programs
students with limited English language proficiency from disadvantaged areas
My work experience has included:
teaching English
senior school management positions for a number of years - both in elementary and secondary schools
school accreditation processes
curriculum development
presenting toastmaster courses and speech modules
writing over 40 educational English books for both ESL an Mainstream English Students
preparing and presenting a plethora of speeches to a wide range of audiences over a significant number of years
initiating and implementing English Forums and presenting English skill related workshops
I am married to a School Principal and I also have two great sons at University.
Words have always been my passion. If words don't always come that easily to you, it would be most rewarding for me personally to know that my free written speech may have helped you in any way - however big or small.
---
Words of wisdom : "A word once flown, is swifter than any horse and it cannot be recalled."
Return from About the Author to Words of Wisdom