Get Well Comments - Empathy,
Compassion And Encouragement


Get well comments, handwritten in a beautiful card and accompanied by a small, yet thoughtful get well gift is sure to be graciously accepted and welcomed with a smile.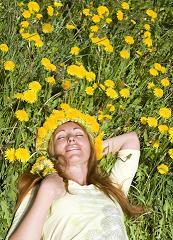 One can feel quite alone when you are feeling ill - cocooned with your own thoughts and only an aching body for company.
It's at times like these, that an encouraging and cheery get well message, can really lift your spirits.
Get well sentiments take but a moment to write, but their positive message will have such an uplifting and motivating effect.
Our thoughts and prayers are with you during your illness.
We hope that you soon feel better...
and that your recuperation time passes as quickly ...
and as comfortably as possible.
---
We are really sorry to hear that you are not feeling well.
May you soon be up and about,
May your health be stronger than before,
May you remain strong and determined,
And may many years of well being lie before you.
---
During your time of ill health
know that we love you,
know that our thoughts
and prayers are always with you,
know that if there is anything that we can do to help,
that we are only a call away -
have heart and keep smiling!
Get well soon.
---
During this difficult time,
we know that you are really not feeling well,
that the road ahead
may seem too daunting at times,
and that while you try to remain positive,
it can be very hard.
We all miss you
and are looking forward to many happy and healthy days
that we will get to share with you.
---
You are never far from our thoughts,
you are ever in our hearts,
May our prayers and get well wishes,
encourage and comfort you.
Have faith that your journey to good health
has already begun -
take it day by day,
and step by step -
 your resolve and determination
will see you through.
---
May the Lord be with you
down every road you take;
May His Light and healing hands
hold you ever near;
May His compassion
uplift you and strengthen you;
And may his surrounding Presence
Always comfort you.
Get well, keep well and stay well.
---
Get well comments - find the right words to say it best. Your kindness will be so appreciated.
Return From Get Well Comments To Words Of Wisdom
Get Well Sentiments - Wishing You Well