Types Of Speeches - Aligning
Purpose And Intention


Types of speeches? Wow - there are a myriad of genres and categories out there! Where do you start?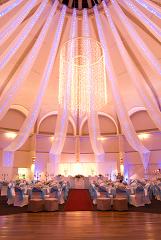 Right here! Let's make this a lot simpler.
Most speeches can be divided into three broad categories. The three categories are generally based on your intention and purpose in presenting a speech.
Do you want to inform your audience?
Do you want to educate your audience?
Do you want to entertain your audience?
OR perhaps a combination of all of the above neatly wrapped up in one great speech?
---
There you have it - types of speeches made simpler!
Very often - a really good speech incorporates certain element of all three categories - informing, educating and entertaining the audience.
Oh...and remember - where possible - keep it short and simple.
Happy Speech Making!
Return from Types Of Speeches to Words of Wisdom

Tips on Public Speaking and Speech Presentation