Retirement Sentiments -
Reminisce, Remember and Reflect


Retirement sentiments ... perfect retirement help for all your retirement greetings and retirement sayings!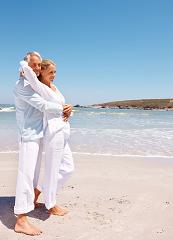 Congratulations! Retirement dinner speeches are just around the corner - definitely something to look forward to and an occasion to commemorate with a free sample retirement speech!
Don't spend needless time finding the most memorable retirement verses ... instead focus on your retirement savings, your retirement investments and your retirement account.
So, whether it is your retirement or the imminent retirement of a special colleague or friend - we'll help you find-the-words ... perfect retirement words of wisdom.
On the day of your retirement we need to affirm - 
just how much you will be missed;
just how much you have contributed to our [insert name of company];
and just how much your presence and input ...
 will continue to hold a special place in all of our hearts.
---
My retirement is an opportunity to remember and reflect -
I will remember all the everyday moments  - somehow magical in their own right;
I will reflect upon the champagne and caviar occasions - a celebration of our successful collaboration, 
but most importantly in the years that lie ahead ...
I hope to reminisce fondly with friends I have made along the way
 as I venture into a new chapter of my life!
---
Goodbye and farewell - words that are never easily spoken.
And today is no exception.
As I stand here today, ambivalence surrounds me - 
Excitement and enthusiasm for the new challenges that await;
A certain apprehension for time that needs to be filled in a new, constructive way;
Nostalgia for happy memories shared;
Gratitude for a wealth of knowledge gained;
And the inevitable twinge of sadness that marks the day of my retirement.
I will miss you all!
---
Retirement wishes are full of conflicting emotions.
We express our regret for no more will we call you ...
 our amazing colleague!
 Instead however, and even more importantly,
we will always call you friend,
mentor and role model to many.
May your retirement years be happy and memorable;
just like the legacy that you will leave behind.
Happy Retirement!
---
Retirement sentiments can also include funny retirement quotes to lighten the mood a little.
Either way, our retirement words of wisdom will add to a magical retirement dinner party.
Return From Retirement Sentiments To Words Of Wisdom
Retirement Speeches - Gracious Yet Great Goodbyes