Persuasive Research Topics -
Your Point of View Justified


Persuasive research topics - your belief, your point of view ... researched, explained and communicated!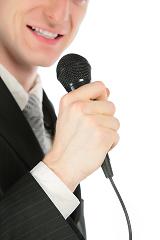 Interesting persuasive speech topics allow you to do just that!
Your topic for persuasive speech allows you to take a stand, research the facts and then to make a convincing case with an effective persuasive speech outline - either supporting or opposing a certain issue.
Good persuasive topics let you speak your mind!
COOL PERSUASIVE SPEECH TOPICS
Recycling - an option to heal an imperfect world or a forced legislative law for all to adhere to?
---
School uniform - a forced conformity created to threaten individuality and to suppress freedom of expression.
---
Going naked is preferable to wearing furs!
---
Ongoing provision of foreign aid - a helping hand encouraging sustainability or a crutch further entrenching dependency?
---
Free disposable needles for drug addicts - a necessary compromise!
---
Journalists - keeping the world informed and the media networks wealthy while preying on the despair and misery of others.
---
A small white lie - what harm can it do?
---
Teenage vandalism - parents must be held financially accountable for their children's transgressions.
---
Driving under the influence - three strikes then your license is revoked for life?
---
Financial social support and welfare - for a limited time only!
---
Topic for persuasive speech - take your pick, do your research and formulate a convincing argument. Sport persuasive speech topics show you how it is done!
The floor is yours - take the stand and influence your audience!
Return from Persuasive Research Topics to Words of Wisdom

Sample Persuasive Speech - Words of Wisdom to Motivate and Encourage