Michael Jackson Death...Superstar,
Father, Son, Brother -
Remembered Always


Michael Jackson death of an icon...a man, a megastar...a monument to music!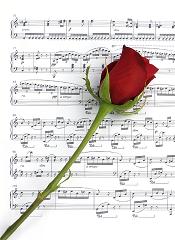 An example of an informative speech that is topical and one that transcends boundaries - Michael Jackson... life story of note.
As free informative speeches samples go - this one has it all!
But you can always visit topics for informative speeches and free informative speech for other great ideas!
Michael Jackson - Triumph and Tragedy
Michael Jackson was born on August the 29th 1958 - a child destined for great things, a man who left an indelible mark on the world - a musical genius...a light extinguished... the world in mourning.
Michael came from humble beginnings. His musical potential evolved exponentially from a young age and Michael became a child star, singing and dancing his way to fame with the Jackson Five. Yet despite acclaim and fame from a young age, Michael led a largely reclusive and solitary life.
His was a world punctuated by misfortune, adversity and an elusive pursuit of happiness...a happiness and inner peace that ultimately may have eluded him.
Controversy too was never far.
Michael Jackson may have experienced tenuous family relationships at times, he faced financial uncertainty and he was accused and charged with child molestation, only to be acquitted at a later stage.
Personally, his own immediate family was also clouded in questions and controversy. Michael married Debbie Rowe, the mother of his two eldest children, only to divorce her three years later. His youngest child was born to a surrogate mother whose identity has remained a closely guarded secret.
The world watched Michael's physical metamorphosis with alarmed fascination. His appearance changed almost annually as he underwent countless plastic surgeries, culminating in a man barely resembling the Michael of old.
And as his idiosyncrasies escalated, so too did his reclusive nature and his paranoid avoidance of the media. He wore a mask when traveling, one of his close companions was his pet chimpanzee and he garrisoned himself in his Neverland Mansion - determined to remain forever young at heart.
Yet despite all of this, the world bowed its head and mourned - the adulation, sorrow and regret of millions of fans for a man and an icon who was no more!
Michael Jackson died on 25th of June 2009. He was 50.
He died of a heart attack. Paramedics were summoned to his home near Holmby Hills and in spite of administering CPR, were unable to revive Michael. According to the paramedics, Michael was already dead when they arrived, a verdict officially confirmed by the hospital that he was taken to.
Even in death, controversy was never far. Speculation was rife and his doctor was under review. The federal authorities investigated the cocktail of painkillers, sedatives and antidepressants that Michael was given in the time line of events preceding his death.
And how will Michael be remembered?
Hopefully as:
a musical genius - a man who used his music to highlight the plight of the world under attack from prejudice, apathy and intolerance;
a stereotyped, gloved entertainer in aviator sunglasses and military styled jackets moon walking across the stage to the applause and adulation of millions;
a superstar preparing for his comeback concert in London ironically titled "This is it!" - a performer till the end;
a son and a brother;
and perhaps, most importantly of all, a loving father to Prince Michael, Paris and Blanket.
May they continue to smile...because he lived!
---
Michael Jackson death - a free written speech and an example of an informative speech on Michael Jackson Life Story
Return from Michael Jackson Death to Words of Wisdom

Informative Speech Outline - Guidelines Simplified