School Speeches - Universal,
Positive And Affirming


School speeches - you can never have too many welcoming words of wisdom for your welcome speech address or commencement speech as a new year arrives.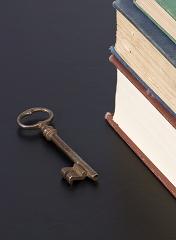 You'll find that our universal words of wisdom can be easily adapted and applied to just about any school occasion that requires you to find the words to mark a special event.
Simple, effective and meaningful - whether it's for a sample welcome speech or a sample graduation speech, you'll find the right words every time.
It has been suggested in a well known African proverb that it takes a whole village to raise a child.
This is certainly true of [insert name of school].
It is an honor, a privilege and our collective passion to educate and raise young Ladies and Gentlemen, who will become our hope for the future, and ultimately, adults that the world can and will depend on.
The collective community at [insert name of school] exposes our pupils to a sound, yet innovative and global curriculum – a curriculum that is imbued with the tone, values and ethos of our village and our community.
Honor, integrity, personal endeavor and accountability, a strong and determined work ethic and the encouragement to achieve one's personal best are all intrinsically interwoven within the core curriculum and everyday activities at [insert name of school]
Add to this our beautiful, village-like surroundings; modern state of the art facilities; supportive and committed teachers and staff, parents and pupils; and a Council exemplifying visionary leadership and progressive forward thinking ... and you have a School that strives to raise and educate balanced, motivated, successful and happy young people.
Together our community is going to raise amazing children!
---
Short speeches for school and free tips on public speaking will see your year off to a great start .. without any undue stress or worry.
Here's to a fantastic year ahead - may it be all that you hope for!
Return From School Speeches To Words Of Wisdom
School Speech Topics - Samples To Use Or Adapt