Public Speaking Topics For Kids -
Go On ... Have Your Say


Public speaking topics for kids ... the first step to a really great speech. It couldn't be simpler!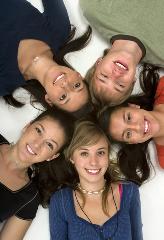 Take the guess work out of searching for speech topics with our persuasive speech topics for free!
You'll find really amazing, good speech topics and our list of school speech topics below may just leave you spoiled for choice!
So voice your thoughts and opinions - a speech is a great opportunity to impress your audience and share your views ... after all ... they have to listen!
You can run ... but you can't dodge death from the skies ... asteroid collisions!
---
A star has got to eat you know! Big blue stars practicing cannibalism - it's a star eat star universe out there!
---
The pen is mightier than the sword.
---
Deconstruction - let's take this thing apart and see how it works!
---
Career Choice Conundrum ... I'm going to be a ...!
---
Where to from here ... nuclear warfare, global warming, germ warfare ...life after Earth?
---
Space tourists - next stop ... outer space!
---
The world at war - will we ever learn?
---
Brand names ... brand ambassador or brand slave?
---
Our world - wired, and wireless with wonderful global connections!
---
Good informative speech topic? Find something you liked? Maybe you are looking for topics for informative speeches - they make great speeches too!
Return from Public Speaking Topics For Kids to Words of Wisdom
Interesting Speech Topics - Unleash Your Creative Flair