Free Funeral Speeches -
Inspiration To Remember


Free funeral speeches - express your respect, your loss and your happy memories.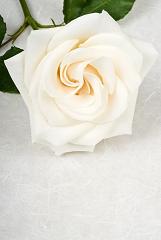 Whether it is a eulogy for a friend or even a funeral verse for a card, it can be really hard to capture the essence of your loss and empathy.
Funerals are a time to acknowledge your loss and to reaffirm special qualities and memories that will be sadly missed, but always cherished.
How does one express the amazing essence and spirit of [insert name] - his / her selfless generosity, uncompromising belief in all that is good and his/ her unwavering commitment to family and friends?
Words, even the very best of words, cannot pay tribute or truly capture the sense of loss that we are all feeling today.
The loss is there, tangible and real within everyone...but [insert name] exemplified life, love, laughter and an irrepressible belief and faith in seeing the best in everything...even loss.
And so today we honor him / her, by profoundly feeling and expressing our loss, but also by remembering [insert name] - an amazing person who has played a unique and special role in all of our lives.
We remember [insert name] as a [grandfather / grandmother]....
[include personalized memories and stories here]
As a father / mother, [insert name] will be deeply missed. In the years that lie ahead, I'm sure his/ her children [ insert names of children] will always remember how...
[include personalized memories and stories here]
[Insert name] was a loyal colleague to some and a special friend to many and today we honor this as we recall special moments...
[include personalized memories and stories here]
Amazing, unique, special...absolutely!
[Insert name],
We'll remember you with all your special nuances and our memories from all the days gone before that we were privileged to share with you...
And today we'll grieve for you, and cry for you and even smile because of you...
And in all the tomorrows we'll feel you - gone in some ways, but your presence ever near.
Go well...stay well...always.
---
Free funeral speeches can be adapted for a friend, a colleague, a partner or an acquaintance - words of comfort for sympathy all have one universal thing in common...they all express how much a special person will be missed.
Return from Free Funeral Speeches to Words of Wisdom

Funeral Speeches That Honor