Eulogy for a Friend
Always Remembered


Eulogy for a friend - special friends...remembered always.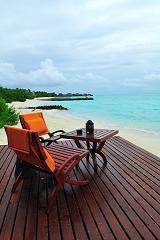 Have you been asked to present a friend's eulogy? It may seem daunting and scary, especially since you'll be feeling very emotional as well. But wow - what an amazing honor and a privilege to share your special friend's unique qualities with those who loved them.
Seize this opportunity and celebrate an incredible life well lived.
You may wish to use the sample eulogy as a guideline - you are most welcome to. Either way - if you speak from your heart - it will be perfect.
Memories flutter around me gently like a shaken snow ball.
They swirl around my mind, reminiscent of you and a mosaic of our friendship  throughout the years.
It is hard for me to recall a time when you weren't there for me.
I have so any memories of you at my side and  in my life -
Memories of you helping me through tough times,
Memories of holidays shared and adventure undertaken.
I recall you sharing so many first with me - my first ____________and my first_____________
And I recall us celebrating wildly, living in the moment.
And living in the moment epitomizes you.
You always gave everything your best shot -
You worked hard, you played hard and you loved unconditionally like there was no tomorrow.
In one sense, our tomorrows may be over,
But you will always be remembered - you will continue to live on in all of  our memories,
We celebrate your life and the special person we have all loved and we thank you for believing in us,
And for so often, putting our hopes, our needs and our dreams above your own.
Thank you - you lived and loved - a mosaic of memories to treasure forever.
---
Friendship Eulogy -  cherish their memory and your friendship.
Respectfully,  my condolences to you too, for your loss.
Return from Eulogy For A Friend to Words of Wisdom

Return From Eulogy For A Friend to Funeral Speeches