Teacher Welcome Letter -
Warm, Welcoming Words Of Wisdom


A teacher welcome letter - a great opportunity to set the tone with your words of wisdom - here's to an amazing and happy academic year!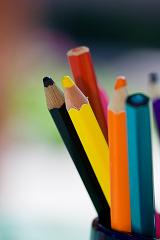 A welcome speech, a welcome banner and welcoming words to encourage teacher motivation?
Go on ... "find-the-words" right here with us and you'll win them over with your warmth and optimism!
TEACHER LETTERS TO WELCOME PARENTS
The Dalai Lama once reflected that old friends move away and new friends appear. He continued to note that changing friendship and relationships are just like days.
An old day passes and a new day arrives. An old school year passes and makes way for a new academic year.
The importance thing, however, is to make it all meaningful. Make meaningful friends and relationships and work towards making every day ... a meaningful day!
This is my aim and my goal as I welcome you all to a new year.
The year may bring with it many challenges - a new teacher, for some a new school, perhaps some unfamiliar faces or a friend from last year who is now in a different class?
We will all need to establish new relationships ...  teacher-student relationships; teacher-parent relationships and even new friendship relationships amongst peers.
The challenges are likely to extend in new academic skills that need to be developed; boundaries that need to be stretched and interpersonal skills that will continue to develop as we welcome in each new day.
My hope is that we will all work together to make each and every day a meaningful, productive and happy day.
May we face the year positively, respectfully, diligently and determinedly and may we carry all our friendships and relationships; our work ethic and enhanced academic skills with us in the years that lie ahead.
May I end with a warm smile from me to you - because a smile is a universal welcome that often says it best ... without saying anything at all.
---
Teacher welcome letters are like welcome loans - inviting, encouraging and inspiring - words of wisdom worth expressing.
Return From Teacher Welcome Letter To Words Of Wisdom

Welcome Speech - Inspiring Motivation