Funeral Thank You Notes -
Care And Compassion Appreciated


Funeral thank you notes - we'll help you to find the right words to express your gratitude and thanks for the kindness and care that you were shown.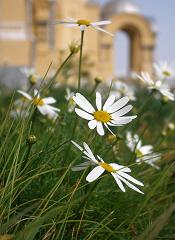 A funeral message expressing your thanks should be simple, sincere and understated.
Words of thanks for funeral flowers, assistance with the funeral arrangements or even words of wisdom to say thank you for help with funeral finance, highlight your gratitude and appreciation - sincerely and eloquently.
Thank you ...
for your compassion and empathy - 
it surrounded us in our time of loss
and cocooned us in love and support and encouragement.
---
[Insert name of person who passed away]'s passing left us filled with sadness and a deep sense of loss.
We will always miss him / her.
Thank you for all your help 
and your words of condolence and love -
it gave us the courage to face our tomorrows
 and consoled us in our time of need.
We will always be grateful to be surrounded by so many loving 
colleagues, friends and family.
---
Thank you for your support and your shoulder to lean on -
you walked beside us during this sad and difficult time;
you have laughed with us 
and cried with us as we celebrated [insert name of person]'s life.
You were there for us - 
willingly, unselfishly and intuitively.
We will always be grateful.
---
Thank you, my friend ...
for holding my hand,
when I needed you.
Thank you for caring enough
 to sit beside me when I cried.
You console me in your special, insightful way.
Please know that ...
the role of your love and support is immeasurable -
not only during this difficult time of our bereavement,
but in the sad times that still lie ahead.
---
Our gratitude goes out to you -
thank you for all your kindness, your care and
your compassion.
It is hard to fully express our heartfelt appreciation -
except to simply say ...
thank you, one and all -
we will always cherish your love!
---
Funeral thank you notes and quotes to say thank you - understated and simple words of gratitude for thank you card poems or for funeral floral arrangements.
Return From Funeral Thank You Notes To Words Of Wisdom

Funeral Speeches - Tributes With Honor And Respect