Birthday Wishes Sample - Fellowship and Celebratory Words


Birthday wishes sample? Look no further for that special message for a special person.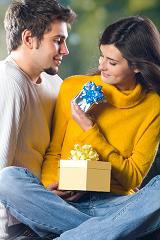 There is something wonderful about birthdays - parties, balloons, gifts, candles and a lovely atmosphere.
Make the occasion even more memorable with great birthday messages.
Everyday...somewhere in the world...someone is celebrating their birthday.
So, if it is your birthday today - a very happy birthday to you!
A birthday bouquet of words I send to you -
May the days ahead be bright and colorful...
full of joy, happiness and friendship.
May you continue to be
such an uplifting and positive force in so many people's lives
And may your year ahead
Be blessed and happy - Always.
---
Reflections on the year that past,
Anticipation for the year that lies ahead,
For so many special qualities we cherish you!
So, our birthday congratulations we send to you,
on this your magical day
with lots of warmth, fellowship and love.
---
Your yesterdays are important-
They shaped you as you are today;
A person for the world to depend on...
Kind, caring, creative, positive and achieving.
Happy birthday to a special person,
Tomorrow awaits -
Seize every moment - live every day.
---
You are a friend to many,
You nurture family ties,
You live your life by example.
We cherish and value having you in our lives
Happy Birthday!
---
We're sending you this birthday wish today,
With all our love and only best wishes
Forever grateful...
having you in our lives.
Happy Birthday!
---
Birthdays are a time to say,
We hope you have the greatest day,
Laugh, smile and celebrate with friends
May the magical days show no ends!
Happy Birthday!
---
Birthday wishes sample and birthday card sayings - all you need to say a special and unforgettable Happy Birthday.
Check out the many great birthday speeches for a Sweet 16 Candle Ceremony that will blow your mind as well as the candles!
Return from Birthday Wishes Sample to Words of Wisdom
Free 21st Birthday speeches - Celebrate In Style