Welcome to the Family Speech -
Words of Encouragement


Welcome to the family speech - everyone deserves to be greeted with a smile and none more so than a new member to a family!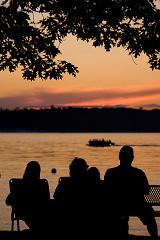 Let's face it - welcoming words, a warm hug and a friendly smile - such a wonderful welcome and a great foundation to build future relationships on.
So, speak warmly, smile broadly and make sure that the twinkle sparkles in your eyes too.
WELCOME TO THE FAMILY - A FREE WRITTEN SPEECH
Family - the word embodies so much and has so many feelings and emotions associated with it - love, fellowship, dreams fulfilled and troubles shared, emotional, physical and spiritual support.
We strive to do all of these things, and for the most part, we get it right...and on the odd occasion when we don't - our disagreements are still underpinned by mutual respect and a willingness to listen and resolve concerns.
And this is what we offer you as we welcome you unreservedly and unconditionally into our family.
We are so glad that you have fallen in love with [insert name] and we have no doubt that our family - of which you are now an important part - will go from strength to strength.
Our hope is that you share your wonderful qualities, that we have come to admire, with us and that you will be cocooned in our happiness, affection and love.
If [wives, husbands, girlfriends, boyfriends, partners] were flowers - you'd be the one we'd pick.
Welcome and much happiness - always!
---
Welcome to the family speeches - words to build and cement relationships. Say them often - positive affirmation - we can never get too much of it!
Return from Welcome To The Family Speech to Words of Wisdom

Welcome Speech