Sales Motivation Letters and Speeches -
Extend Your Networking Base


Sales motivation - you need to create an opportunity to showcase your product or service!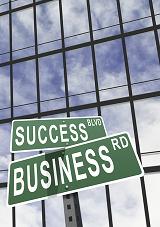 Easier said than done?
Samples, letters, motivation - offer a free analysis audit and extend your contact and network base.
Adapt the free sales motivational letter to suit your needs or present it as one of our free motivational sales speeches to interested parties.
SAMPLES - LETTERS - MOTIVATION
Would you like to review your [insert nature of company, product or service] needs and still be assured of quality and excellent after sales service?
We offer a free [insert nature of company, product or service] Needs Analysis and Audit to assist you in meeting all your [insert nature of company, product or service] needs.
We will send  one of our specialists to your company - a representative who understands your particular company's needs! They will conduct a complete audit of your industry's needs at no extra cost to your company.
The Needs Analysis and Audit will encompass a review of all your current options, an introduction to proposed considerations for the future as well as structuring the most cost effective solution for all your needs.
Once we have completed our on-site audit, we will compile a written report giving you detailed feedback of the findings and suggestions of our Needs Analysis and Audit.
The written report will include recommendations and cost implications for possible new strategies worth implementing, structures that should be maintained and possibly processes that may be considered redundant in the light of new technology and developments.
We invite you to make use of this free offer, regardless of whether or not you have any specific industry needs in the foreseeable future. You are under no pressure or obligation to make any purchase and we are sure that the results of the audit will be relevant, strategic and pertinent!
Call one of our specialists at [insert contact details]  to set up an appointment.
Assuring you, as always, of our commitment to excellence and service!
---
Sales motivation - positive, helpful and encouraging!
Wishing you many happy sales as a result of the time you are investing in your clients.
Return from Sales Motivation to Words of Wisdom

The Ultimate Teacher Motivation Speech