Graduation Poems Daughter -
Simple, Heartfelt And Sincere


Graduation poems daughter - a special occasion for an incredibly special young lady that needs to be commemorated with graduation words of wisdom.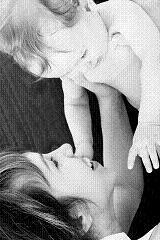 You are probably looking for creative gift ideas - graduation certainly deserves it.
There really is something special about sincere graduation wishes - whether they are written on a card, inscribed on the front page of book or even to accompany a creative photo book.
Our quotes or poems on graduation will unleash your own writing flair as you explore friendship graduation poems, a sample graduation speech or graduation announcement wording.
I look at you on the day of your graduation,
poised, ready, excited, tentative -
 an accomplished young lady.
I know that you have worked hard,
I know that you are determined to succeed,
And I know that your future lies stretched out before you,
A blank canvas ready for you to create your own masterpiece.
Your horizons are limitless,
The possibilities immense,
And the challenges, while assuredly there,
Are ready to be faced and conquered  ... head on
For this is how we have all come to know you throughout the years,
Steadfast in your resolve to achieve your goals ...
despite the obstacles,
Honorable in your pursuit of your ideals,
Kind and empathetic in your dealings with others,
and above all else...
True to yourself and your family.
Our daughter ...
We are proud of you,
We love and admire you,
And we will stand,
Always beside you.
Congratulations on your Graduation Day!
---
Graduation poems daughter - just as easily adapted for your son's graduation too.


Return From Graduation Poems Daughter To Words Of Wisdom

Free Graduation Speeches - Words Of Wisdom That Inspire